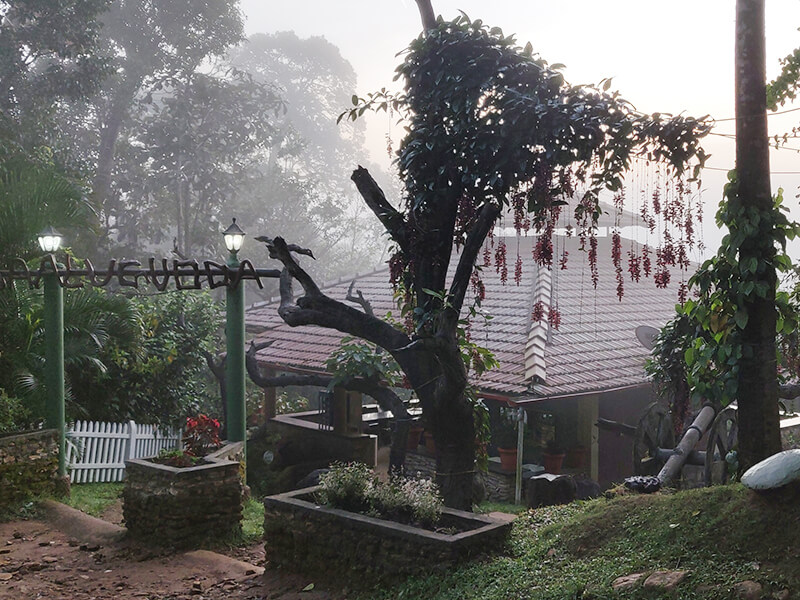 We all love vacations! But more than that, we love it when we find the perfect place to stay at and even better than that is when we find the perfect resort. Imagine looking online for a place to stay during your vacation and boom! You found the perfect resort! But before doing all that you have to decide what kind of a vacation you are going to and then look for a place.
Now that you have decided the type of vacation you want to take, you have to decide the kind of resort you are going to stay at. The three main components that we all look for ina resort are:
On par with the vacation.

Has all the amenities you need, at least the basic ones.

Cleanliness.
When all these components match with your perfect resort, you know that you have hit the jackpot!
The most famous kinds of resorts that people usually prefer are nature resorts and luxury resorts. Now, you might think that there's not much of a difference, one is surrounded by nature and the other one is something that does not involve much of going outside and just relaxing and enjoying the different kinds of recreational activities provided by the resort. Well, let's find out if that is true or not.
Nature resorts are situated in more secluded areas where there is an abundance of greenery along with the travellers having the option of doing some outdoor activities like hiking, trekking, and so on. On the other hand luxury resorts mostly cater to people who want to have a relaxing time along with some pampering of the body and the soul and immerse themselves in the grandeur of uber and superior comforts.
Both these resorts focus on helping you destress and relax by physically taking out the stress. Luxury resorts do this through their grandiose and larger than life amenities such as luxury dining, spas, meditation, and so on. Nature resorts focus more on the physical aspect of de stressing by helping you do physical exercises such as hiking, sports, yoga, and so on.
Living in Karnataka, or more specifically Bangalore, finding luxury resorts is very easy. But finding the perfect kind of nature resort can be a little tough, especially when we live so close to states that experience a tropical rainforest climate. But worry not, because Sakleshpur is here to save your vacation!
Sakleshpur is a hill station town that lies in the Western Ghats, the biodiversity hotspot. It has a mild climate and is bordered by lush green hills covered in coffee, cardamom, pepper, and areca farms. These products, which are important to the taluk's economy, are farmed in the neighbouring villages and then transported to Sakleshpur for sale.
Travelling to Sakleshpur is a sight to behold. The lush green surroundings with the musty smell of fresh rain on earth is so endearing that you will have no option to keep the windows of your car down and let the wind take you on a magical journey.
This is why it is regrettable if you go on a nature trip to Sakleshpur and don't stay at the Saalugudda resort. Sakleshpur's Saalugudda resort is 3,800 feet above sea level. It is a land of untouched beauty and a paradise for nature lovers. The Western Ghats' Saalugudda range, which means "mountain range," is a famous tourist destination. The nearby mountain ranges, such as Rottikallu, Jenukallu, Agani, Haalkola, and Sishila betta, are well connected.
The Saalugudda resort is located 1 kilometre before Rottikallu and is accessible through an old hunting track. From authentic Malnad style dining to an adventurous trek up to the many summits depending on kind of treak you want to go on (and its length), cycling on the winding roads, a bonfire with your travel partner(s), peaceful walks through the plantations, outdoor activities, playing by the stream, and many adventure activities are all available at Saalugudda.
The people of Saalugudda believe in giving you the vacation of your dreams while also encouraging the travellers to witness the beauty of nature and become more aware of the importance of conservation and sustainability. Due to the dense forests and heavy rainfalls, connectivity is tricky at Saalugudda but why use technology when you can just sit back, relax, and enjoy the view of nature taking its course.
If you are interested in sightseeing, there are many places you can go to nearby. Manjarabad Fort, Bisle Ghat, Belur and Halebeedu, Sakleshwara Temple, Pandavar Gudda, Manjehalli Waterfalls, and Hadlu Waterfalls are a few of them. For more information, you can contact the people at the resort and they will guide you through your travel.
You can't exactly decide an ideal time to travel to Sakleshpur as it has a very throughout-the-year vibe to it. Although, you can decide depending on what kind of weather you want when you reach there.
November, December, January, and February: these months are colder and will give you a more cozy and enjoyable time during your travel.

March to May:

Summer is usually warm as temperatures range between 35°C max 20°C min.

Sometimes it's misty in the morning.

June to Oct: Rainey and greener mountains,

Rainy season brings a heavenly view to Sakleshpur due to its frequent showers and fog-induced mornings. Trees and plants get rejuvenated during the monsoon season. The ambience gets alive with a newly found energy. It is a good time to visit Sakleshpur.
So what are you waiting for? Go and book your room now!