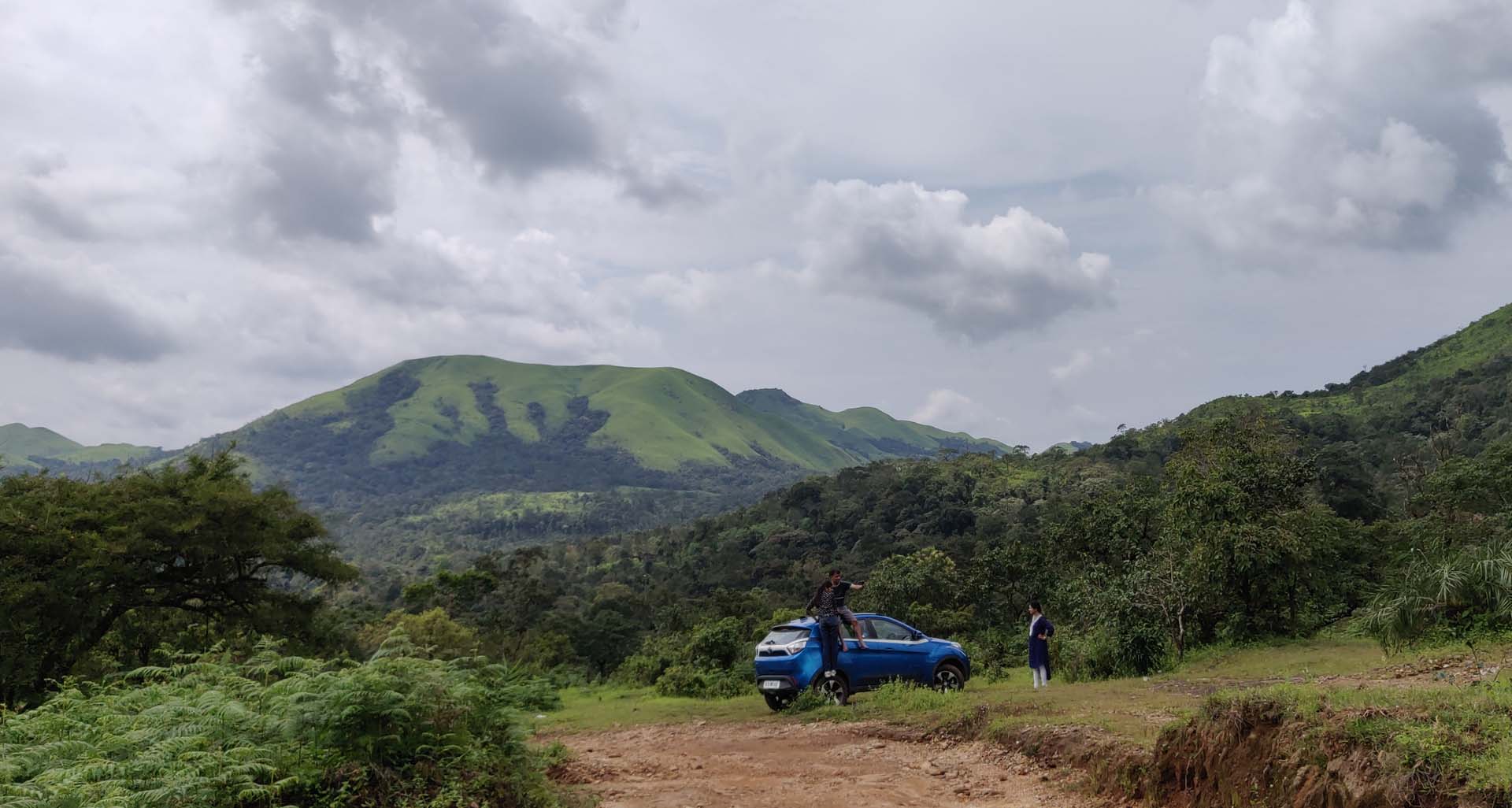 The constant sound of traffic and the only view from the house is apartments, now that's tiring! This is why vacations are important, but who has the time? It's not like you can take a week long leave and go on a trip. So, why not just take a couple of hours of road trip and go to places close to Bangalore?
Sakleshpur is a hill station surrounded by extensive orchards of coffee, tea, and spice plantations on the foothills of the Western Ghats in the Malnad region. A broken shivling was discovered and named Sakleshwara during the time of the Hoysala empire between the 10th and 14th centuries, giving rise to the name Sakleshpur. Sakleshpur has a diverse set of attractions, including an old fort, waterfalls, hiking paths, lush rainforest, historical temples, and mountain peaks.
If you are planning on going to Sakleshpur for an extended stay or even for a weekend, you should definitely try and stay at the Saalugudda resort. Saalugudda resort is 3,800 feet above sea level. It is a land of untouched beauty and a paradise for nature lovers. The Western Ghats' Saalugudda range, which means "mountain range," is a famous tourist destination. The nearby mountain ranges, such as Rottikallu, Jenukallu, Agani, Haalkola, and Sishila betta, are well connected.
The best part about travelling to Sakleshpur is the view while you are driving there. The lush greenery and the smell of fresh and crisp air is something that will make you want to keep your windows rolled down while the title track of "Dil Chahta Hai" plays on in the background.
Here is a list of places in Sakleshpur that you can visit while travelling:
Bisle View Point – This spot, near Bisle Ghat, offers a magnificent view of three mountain ranges: Yenikallu Betta, Doddabetta, Pushpagiri, and Kumaraparvatha. Bisle View Point is an exciting getaway as it allows you to hike up to the vantage point and explore the wonders of nature that surround you. When travelling through the reserve forest, tourists can see a diversity of wildlife such as peacocks, monkeys, spotted deer, and elephants. Bisle View Point, surrounded by a curtain of greenery and peppered with waterfalls and streams, represents the term postcard-perfect landscape and provides an outstanding experience for

nature enthusiasts in Sakleshpur

.

Sakleshwara Temple – Sakleshwara Temple is one of

Sakleshpur

's most well-known attractions and is a must-see for everyone. It's an enchanting temple that showcases Hoysala architecture's superior craftsmanship. Saklashwara Temple boasts multiple qualities, including its architecture, despite being smaller than most temples in South India. Sakleshwara Temple, built between the 11th and 14th centuries, is a notable memento of the Hoysala empire's glory in South India. The temple has a beautiful view as it is located along the banks of the River Hemavathi and boasts a massive statue of Lord Shiva that draws everyone's attention.

Manjarabad Fort – Manjarabad Fort, one of the country's most distinctive forts, was constructed by Tipu Sultan and illustrates the brilliance of Islamic architecture in India. It attracts a large number of visitors due to its unique octagonal design with eight walls. Another distinctive feature of this fort is that it has only one level, as opposed to most forts that have several levels. The fort appears to be in the shape of a star when seen from above. Manjarabad Fort was built as a boundary fort to store weaponry, but it was also used to protect Tipu Sultan's troops against the British. It is one of

Sakleshpur

's few tourist attractions that provides an unparalleled picture of the Western Ghats.

Agni Gudda Hill – Agni Gudda Hill, one of

Sakleshpur

's most awe-inspiring destinations to explore, is known as a trekker's paradise. Because of the intense volcanic characteristics of this peak in the region, the name 'Agni Gudda' means 'Fiery Mountain.' However, if you're looking for the most thrilling place to let your wild spirit loose, Agni Gudda Hill is sure to do the trick. This tourist attraction, surrounded by lush green rice terraces, provides a relaxing break from the daily grind. This location is popular with young people and offers a variety of exciting activities such as hiking, trekking, etc.

Manjehalli Waterfalls – Manjehalli Waterfalls, also known as Abbi Falls, is one of

Sakleshpur

's most beautiful tourist attractions. A cool bath beneath the bubbling stream is a revitalizing pleasure, and the magnificence of India's monsoon can be seen at Manjehalli Waterfalls. Standing under the waterfall is an activity that brings everyone joy and excitement. However, when going under the waterfalls, you must be careful of the slick rocks and take extra precautions. It provides stunning scenery for photographers and also serves as a relaxing picnic area for

Sakleshpur tourists

.
These are some of the major attractions that you can add to your checklist while travelling to Sakleshpur. Now go enjoy your vacation and make sure to focus on your mental and physical destressing while on this trip!